Celebrate the joy of giving with us this #GivingTuesday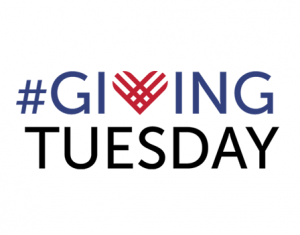 Celebrate the joy of giving with us this #GivingTuesday and help Leonardtown Band by making a donation through the Paypal Giving fund https://www.paypal.com/us/fundraiser/charity/2065101  using your PayPal account on Tuesday, November 27, 2018 (Giving Tuesday) and PayPal will match every donation that you make to PayPal Giving Fund, up to $10,000 per donor and $25,000 per nonprofit ($500,000 in total PayPal matches for all nonprofits).  All fees are on Paypal.
The dollar for dollar matching offer will start at 8:01AM EST on November 27, 2018 and will expire when $500,000 in donations has been reached or at 2:59AM EST on November 28, 2018. Once the dollar for dollar match has expired, PayPal will match each donation at 1% through 11:59pm PT on December 31, 2018. In order for your donation to be matched, you must: a) have a U.S. PayPal account in good standing, and b) use your PayPal account to complete a donation on www.paypal.com/giveback or the PayPal mobile app to PayPal Giving Fund in support of the organization of your choice.
#GivingTuesday
Website: 
http://leonardtownband.org
Twitter: 
@leonardtownband
Instagram: 
@leonardtownband
Facebook: 
https://www.facebook.com/leonardtownband
Make a Donation to the LHS Band Boosters via
PayPal
Leonardtown High School Band Boosters Inc is 501(c)(3) nonprofit organization which makes all donations to us tax deductible (please consult your tax advisor).