2018 LHS Band Apparel — Deadline 9/3/18
Reminder:  LHS Band Apparel shop closes at midnight tonight.
If you're on the lookout for Band Apparel, you're in luck.  The online store is open until Monday September 3rd 2018.  Order your gear before it's too late and show up to the Football Games,  Competitions and Parades in your LHS Band apparel.  All orders will be delivered in 2-3 weeks to LHS.
You can now purchase your items online in 3 easy steps:
1. Go to the online store at https://leonardtownmband.itemorder.com
2. Choose your items and add them to your cart
3. Securely checkout with your credit card
Online Store Deadline: Monday September 3rd, 2018 (11:59pm EDT)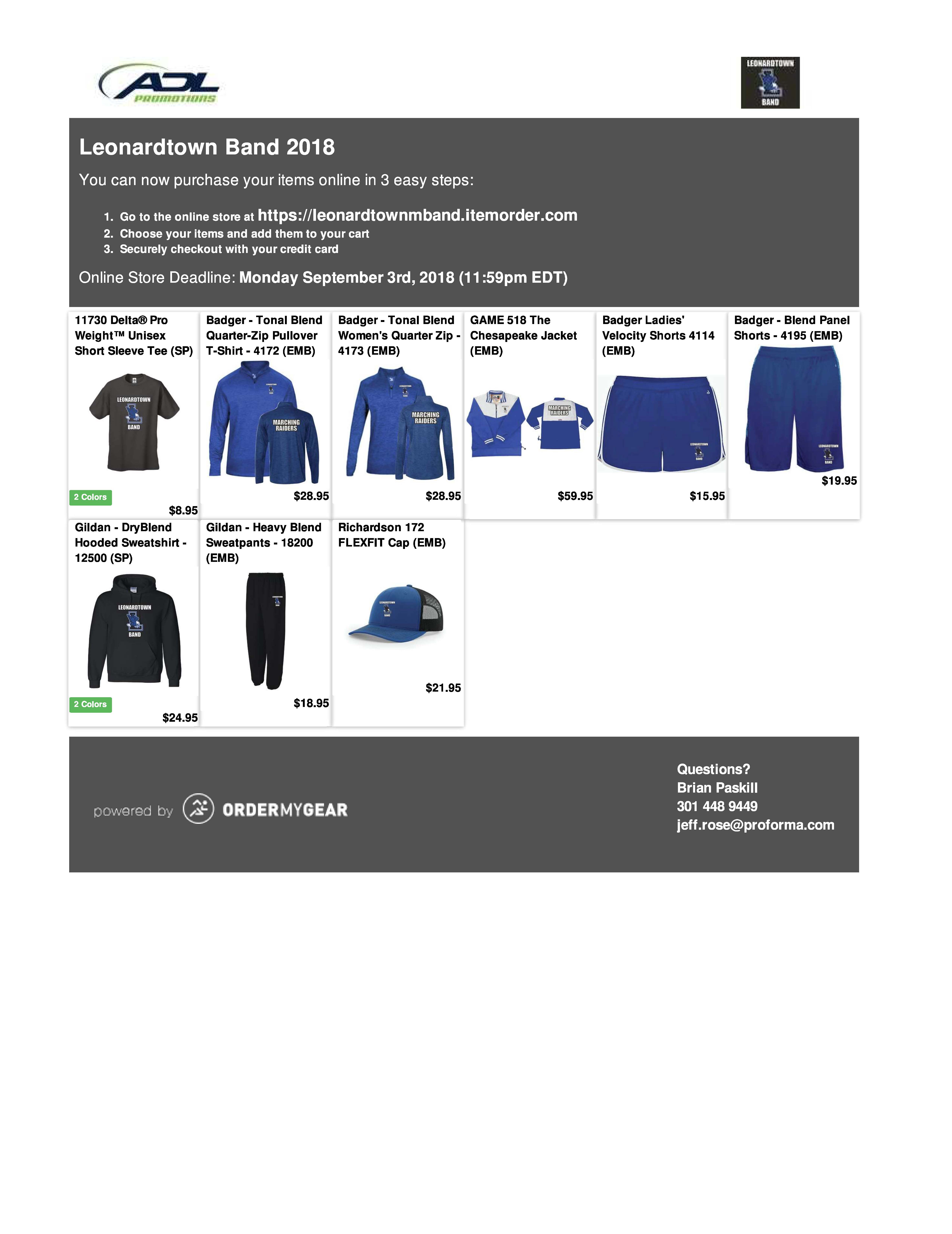 Website: 
http://leonardtownband.org
Twitter: 
@leonardtownband
Instagram: 
@leonardtownband
Facebook: 
https://www.facebook.com/leonardtownband
Make a Donation to the LHS Band Boosters via
PayPal
Leonardtown High School Band Boosters Inc is 501(c)(3) nonprofit organization which makes all donations to us tax deductible (please consult your tax advisor).